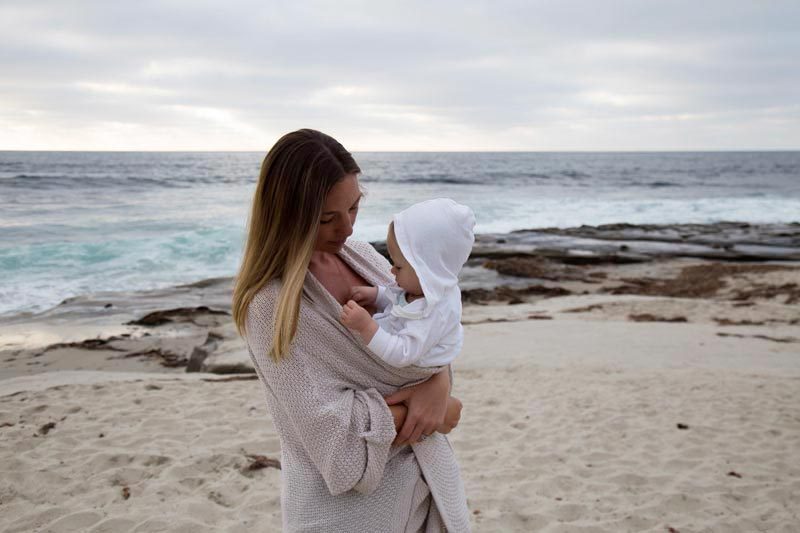 One year ago today we brought our baby girl, Bryn Avery, home for the first time. She was due on September 10, just as a heatwave was rolling over San Diego, melting everything and everyone in it's path. Luckily we had AC, so I took to the couch, propped my feet up and enjoyed some serious Netflix and chill marathons while waiting for d-day.
Due date came and went. Baby was still verrry cozy inside, kicking away, but we scheduled nonstress tests just to be safe. At one point, baby's heart rate spiked a bit so Ryan and I were rushed to delivery for further monitoring. I thought for sure this was it, and I started worrying about not having the hospital bag I had pre-packed a month earlier! But nope, baby calmed down as soon as they hooked me up to the new machine and it was back to our freezing ice box of an apartment, windows sealed, AC on full blast.
My doctor called to say that I'd finally be induced on September 22 at 7pm if things hadn't moved along before then. Even though this date was less than a week away, it echoed into the phone, sounding like a century from that moment. I was ready to meet my little peanut, and I was beyond ready to not be pregnant anymore. Every morning, I'd literally roll my 40+ lb. heavier self out of bed and think, "Ok today's the day, September blank will be my baby's birthday!" But nothing. Both my mind and body were done, I was anxious, couldn't sleep, and eventually came down with a cold. Sore throat, runny nose, all stuffed up, the worst, especially in that heat. I'm sure AC around the clock didn't help either.
Now I'm wide awake on the night of September 18. I remember looking out our window, sipping chamomile tea in 95* weather, still trying to imagine if baby was a boy or girl and what he/she would look like. I wished for a contraction. I was so prepared for the pain. Somehow I convinced myself to just relax and let things happen on their own, and luckily I woke up to these warm waves of pressure, settling in my lower back at about 5am. There was a distinct rhythm and each one felt just a tiny bit stronger than the last. It was happening! I was SO happy that I had made it, naturally, without being induced. This along with skin-to-skin time with baby were the only two things I had in my birth plan.
So I waited an hour, quietly in bed, feeling every sensation in my body and the minute I stood up, my water broke – just like in the movies! Ryan hopped out of bed, grabbed my bag and we called the hospital on our way. Although my water breaking meant that I only had 24 hours to deliver baby, I was still relieved that I'd be admitted right away.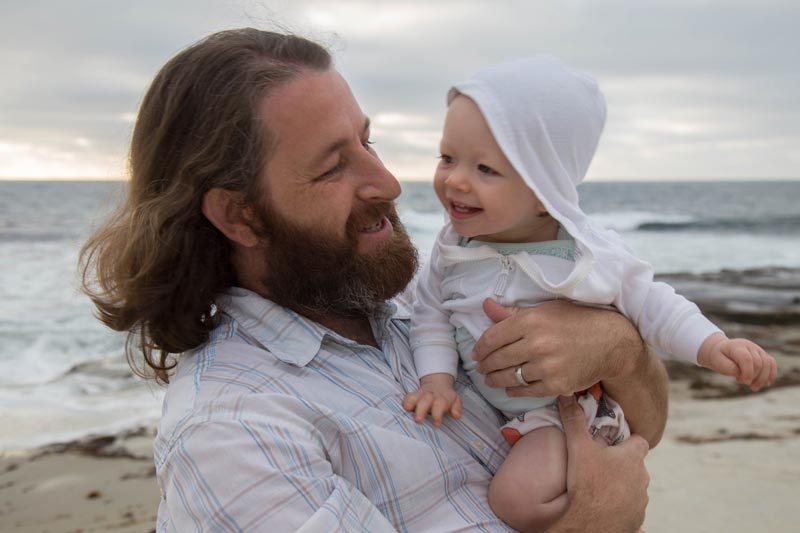 We arrived at UCSD labor & delivery around 8am, where I got checked into a small, temporary room. We called our parents, laughed, had a little breakfast, then turned off the lights to watch Coming to America. This part was a breeze and I felt like maybe, just maybe, I'd been worrying about nothing these last 9 months.
Fast forward to 2pm, when they finally moved us to my official delivery room. It had these huge windows with all this beautiful sunlight pouring in, and I thought to myself, how perfect for baby's first photo. I was still managing the pain pretty well, but all of a sudden the contractions kicked up a few notches, coming in much more powerful and closer together. I tried the exercise ball, which helped a bit until I just couldn't pretend anymore. I totally gave in, forced a smile up at my nurse and said, "epidural, please!"
My doctor came in to check my progress, and found that NOTHING had changed. Not even a centimeter! It wouldn't have been safe to administer epidural until I was further along, so instead, I was hooked up to a morphine drip with a steady dose of pitocin. This is when things got ugly. I was sweating and writhing. I couldn't bear anyone touching me and I was super sensitive to sound for some reason. I vaguely remember kicking Ryan out at one point for opening a bag of chips lol.
By 7pm, I begged for better drugs but unfortunately, baby's head had barely moved at all. I couldn't believe it, I had been working so hard for 12 hours now, what the hell! I cried and cried until I believe my doctor was guilted into giving me the epidural. And as soon as I survived the shot (which was awful in it's own way), immediate relief washed over my body. I stopped clenching my teeth and fists, and actually fell asleep.
Midnight rolled around and my doctor was excited to tell me that my little nap did the trick. I was 9 centimeters, 100% ready to go! I had been so tense all day, fighting the pain and worrying that I wouldn't be able to get baby out in time, that my body wasn't able to do it's thing. Seriously mamas, my #1 advice to you is: let go of fear and trust your bod to do all the work.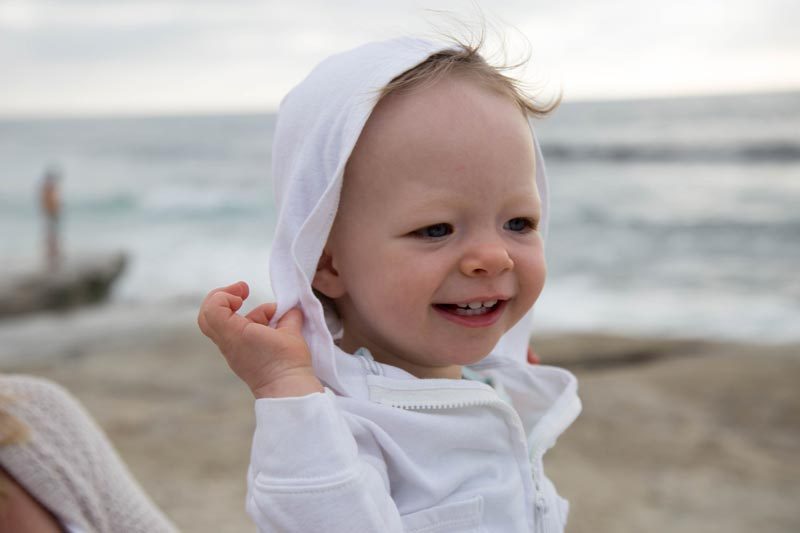 After 3 hours of pushing (yes, this sucked), our DAUGHTER made her debut! I remember watching the clock, as the big hand passed the 12, knowing that our baby would be born on our first wedding anniversary, September 20. She was waiting for that special day, I guess! 7 lbs, 8 oz. of perfection.
To be continued…