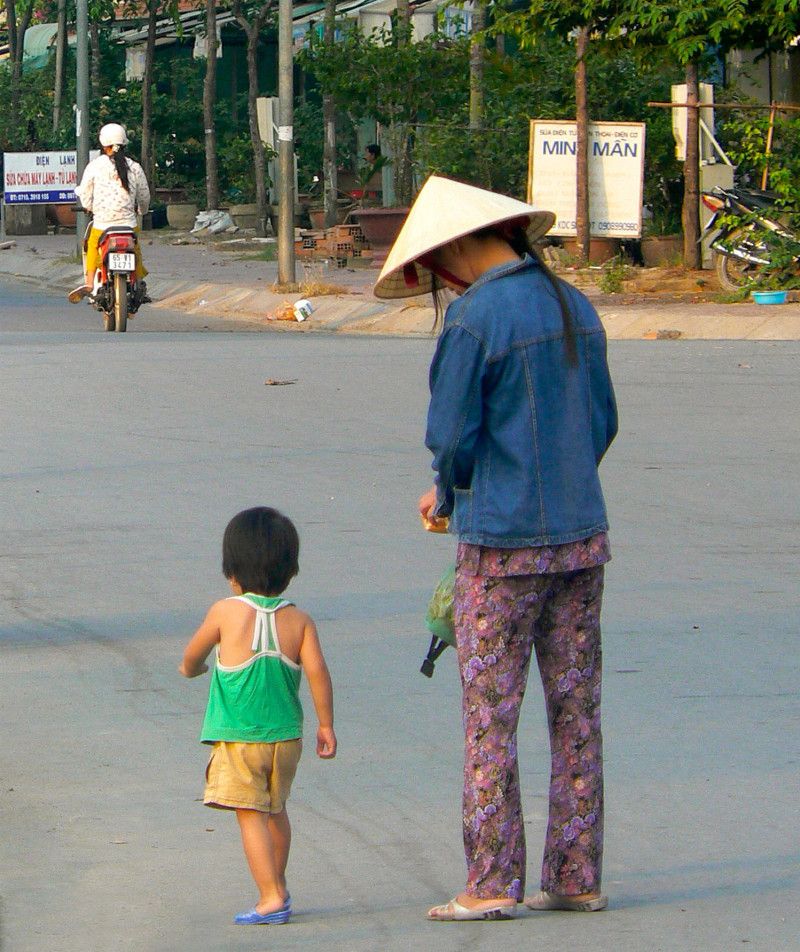 It's the candid shots that always win me over. Simple. Natural. Real. The subtle details that bring me right back to that exact time and place. Not the touristy stock photos that every traveler goes home with, but the unique personal experiences that only I could catch with my camera.
After teaching a semester in Thailand, my friend Rachel and I slept on very looong bus rides from Bangkok to Cambodia, then Cambodia to Vietnam. Some of my favorite photos from that trip were actually taken from the bus windows. The cities were crazy busy, like nothing I had ever seen before and the slower countryside was an unforgettable green. Thriving. Lush and tropical.
I loved every minute, especially the authentic phở!!! This traditional Vietnamese soup (pronounced 'fuh') is my absolute favorite. First, there's this amazing broth: cardamom, star anise, ginger, coriander, and fennel mingle as they simmer for over 24 hours. Then it's served with rice noodles and thinly-sliced rare steak that cooks instantly, once added to the steaming deliciousness.
Just before the rest of the world cuts out, garnish with fresh basil, lime, bean sprouts, and chili peppers. PERFECTION. It's also a healthy cold remedy and the best hangover cure. Enjoy it with a tall glass of fresh coconut juice or Thai iced tea. Trust me. And thank God for the phở restaurants in San Diego…I'd probably die without it!