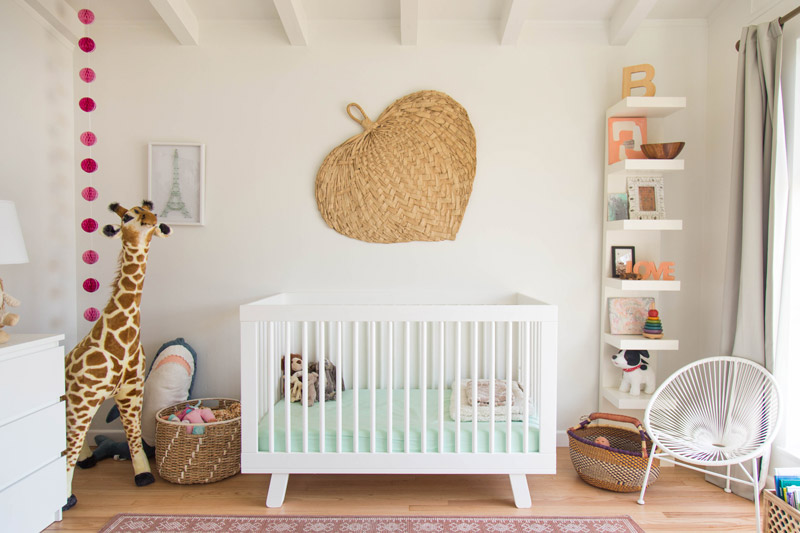 Welcome to Bryn's room! When we painted the walls and ceilings this crisp white, I was afraid her room would feel kinda cold with all her white modern furniture, but I actually love the way it turned out. It gives me the freedom to layer on texture with contrasting earth tones and playful pops of color to keep the space feeling alive and inviting.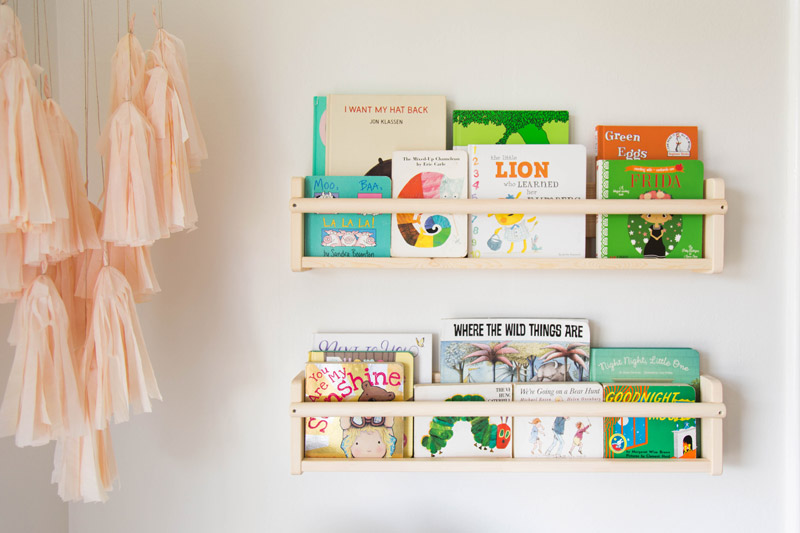 We picked up these cute Ikea shelves last weekend. They were only $12 each and make this wall so much more functional than if I were to have just hung a new piece of art. And the tassels to the left were an etsy find – unfortunately the shop closed last year.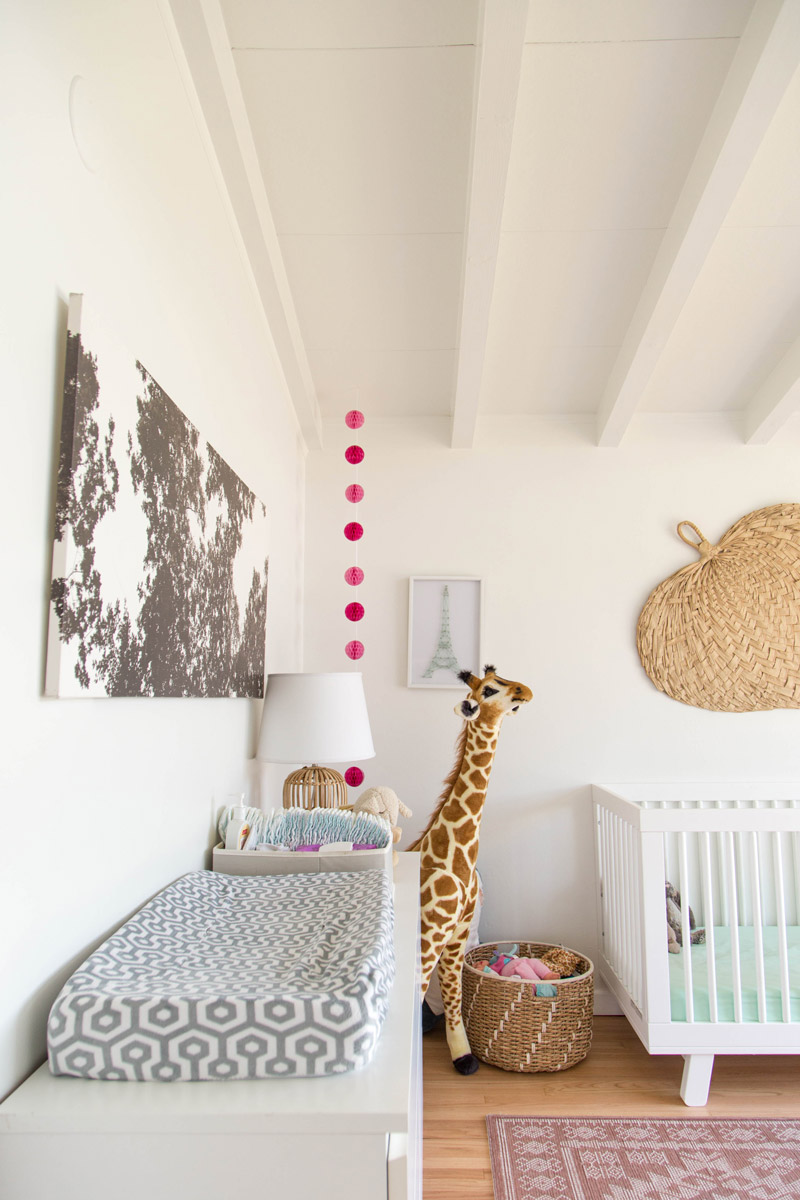 Yes, we're still in diapers… I was hoping Bryn would be potty trained by the time baby sister arrived, but it doesn't look like we're going to make that deadline. Workin' on it! The toy basket is from Target, rug is Homegoods, and giraffe is Pottery Barn Kids.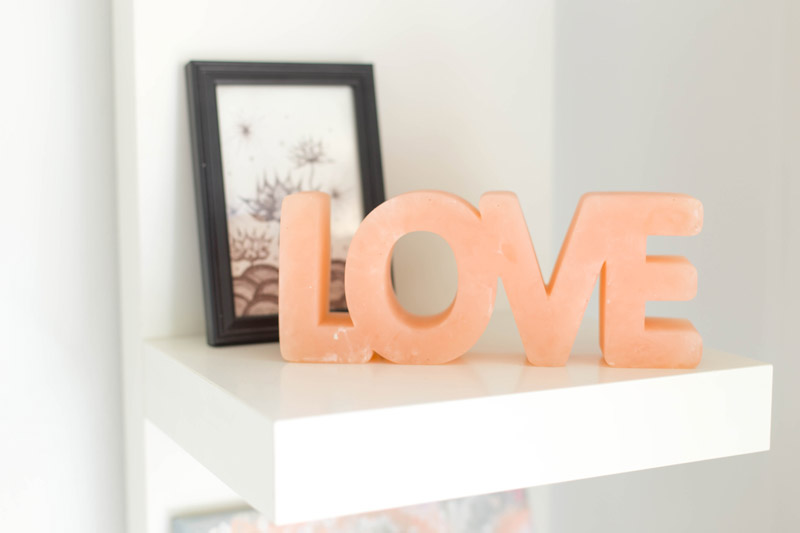 The LOVE sign is also from Homegoods. I'm not usually into word art like this, but I was drawn to the color and just couldn't resist.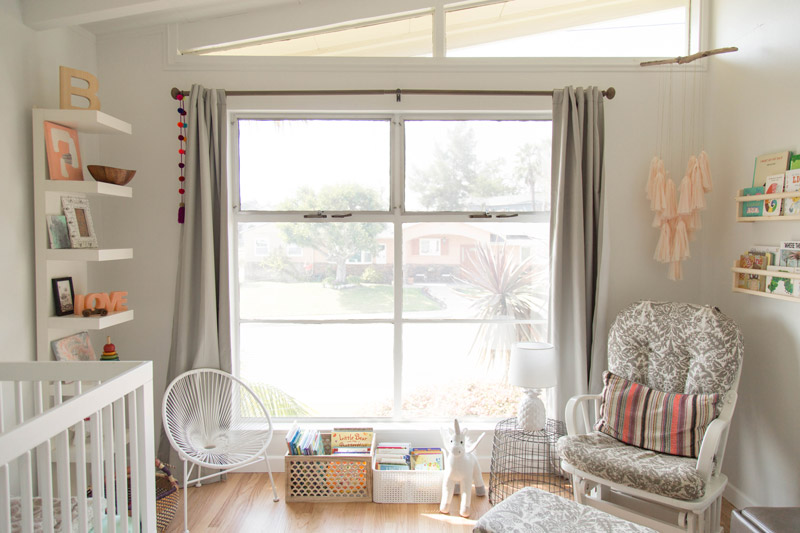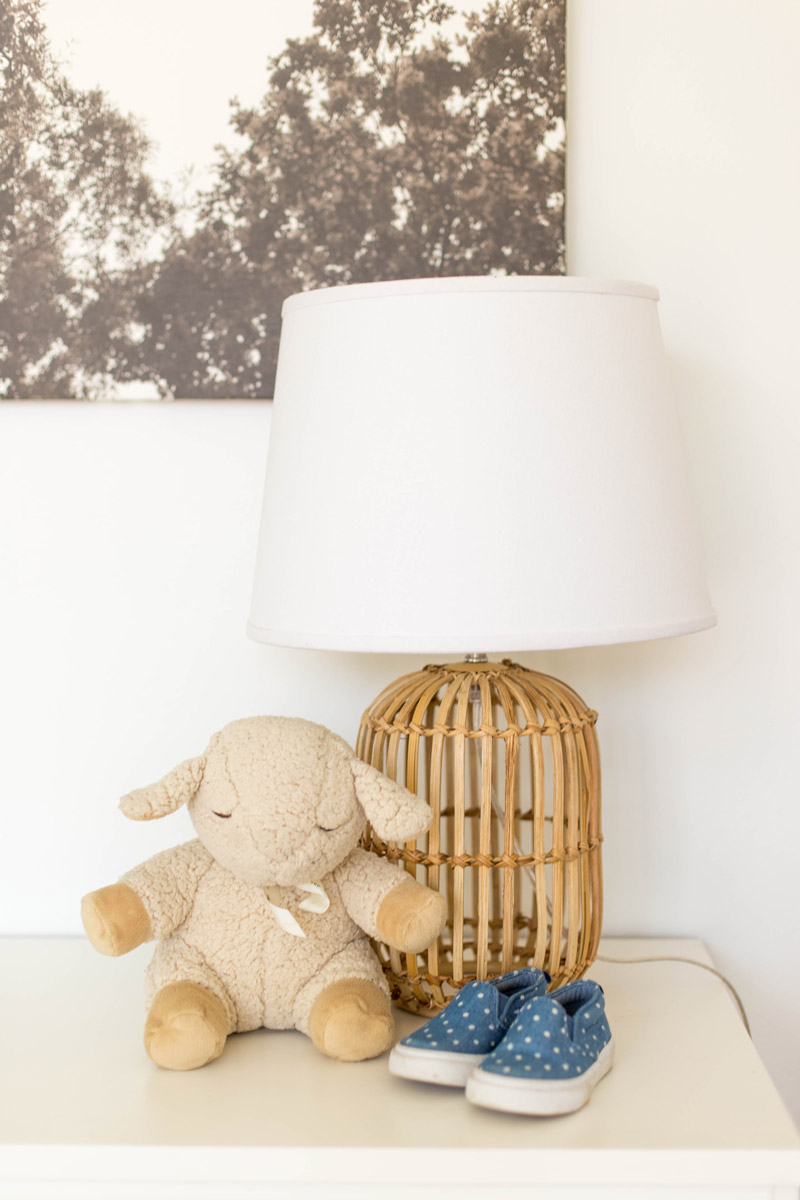 The beachy rattan lamp is from World Market, shoes are Baby Gap, and of course the Lamby sound machine was a gift when Bryn was born. It's still very much a staple in our bedtime routine – we're all about the ocean setting ;)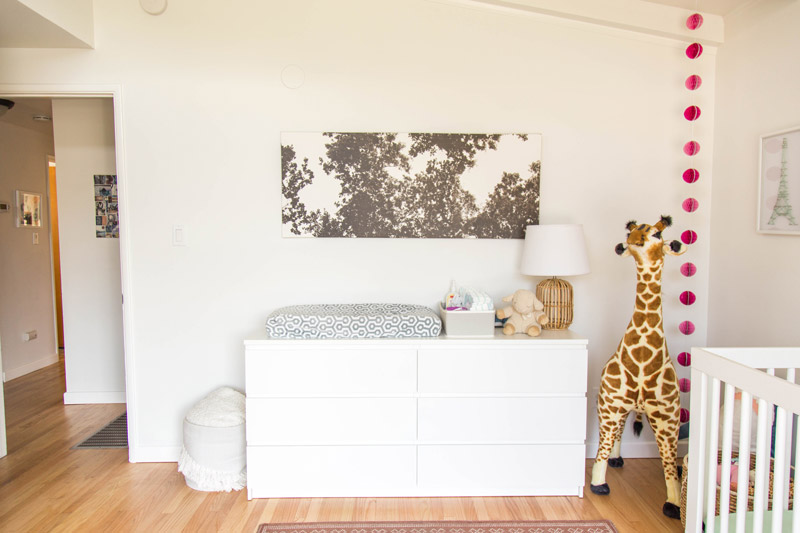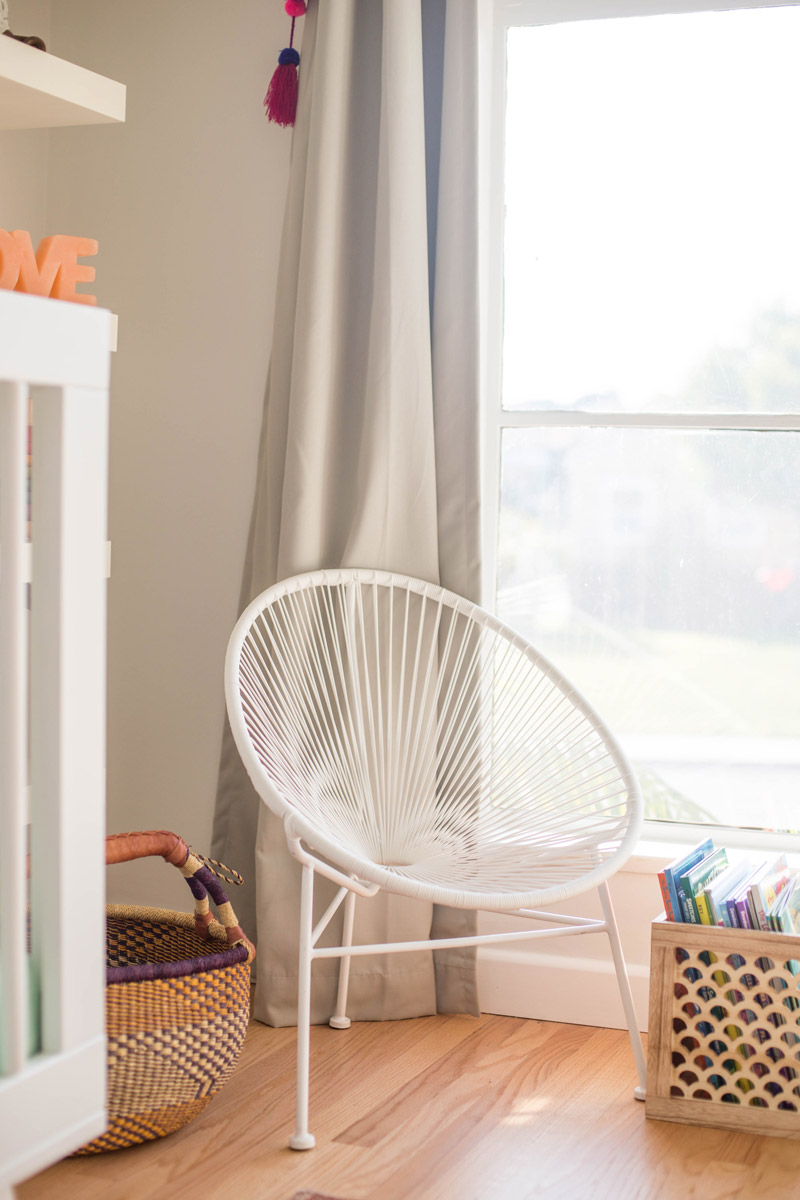 This chair is another favorite from Homegoods! The scale is too cute!!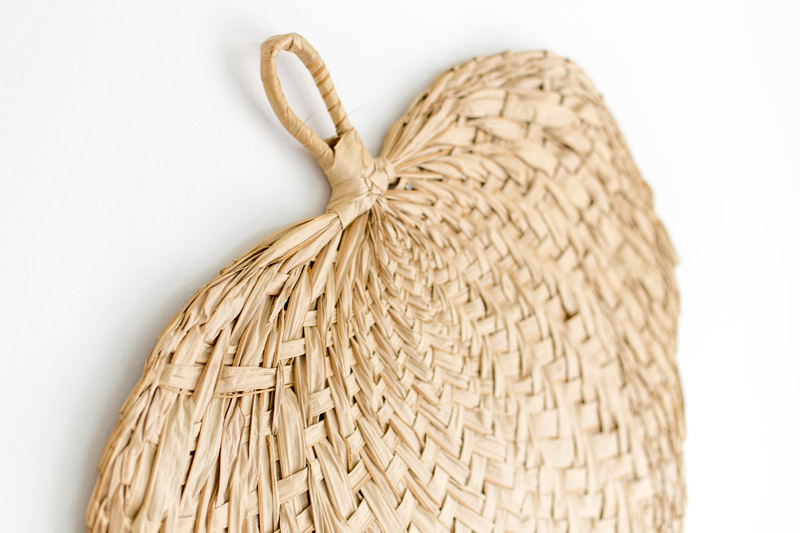 I found this boho banana leaf fan-type thing at a vintage furniture shop called Loveseat – an amazing place to wander around if you're ever searching for treasures in San Diego or LA.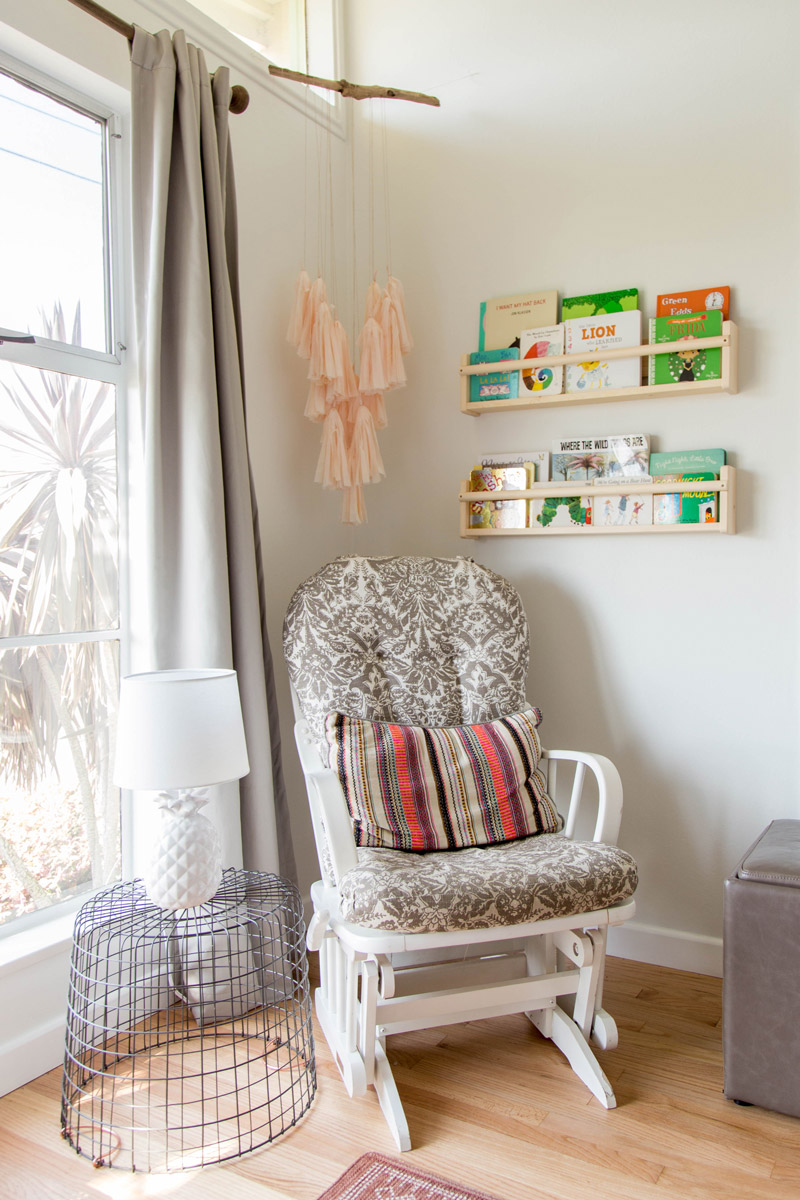 I have a love/hate relationship with this glider. It's extremely comfortable but I'm not really into the style as much. I picked it up when I was pregnant with Bryn, solely based on the way it felt. It does it's job, but I'm definitely more excited about the new rocking chair in baby's nursery – sharing photos in a couple days! The side table is a wire basket by Threshold for Target. The pineapple lamp, leather ottoman, and blackout curtains are also Target.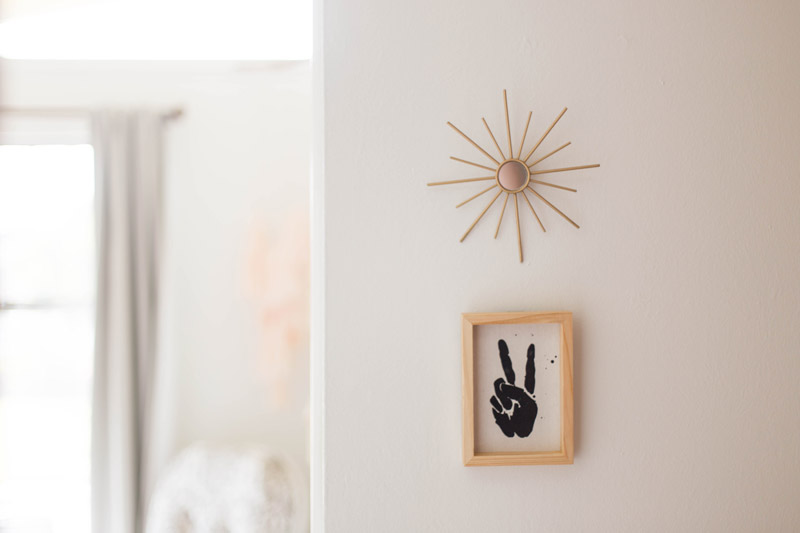 More Target…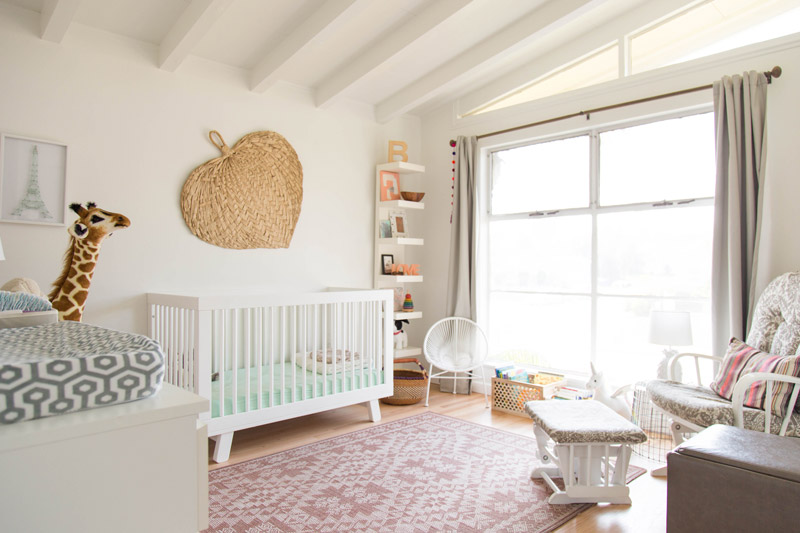 We're always adding and editing this space, so you can expect updates at @babeandbungalow_ I'll be sure to let you know as soon as we graduate to a big girl bed (and get rid of that changing pad)!
Bryn says thanks for stopping by ;)