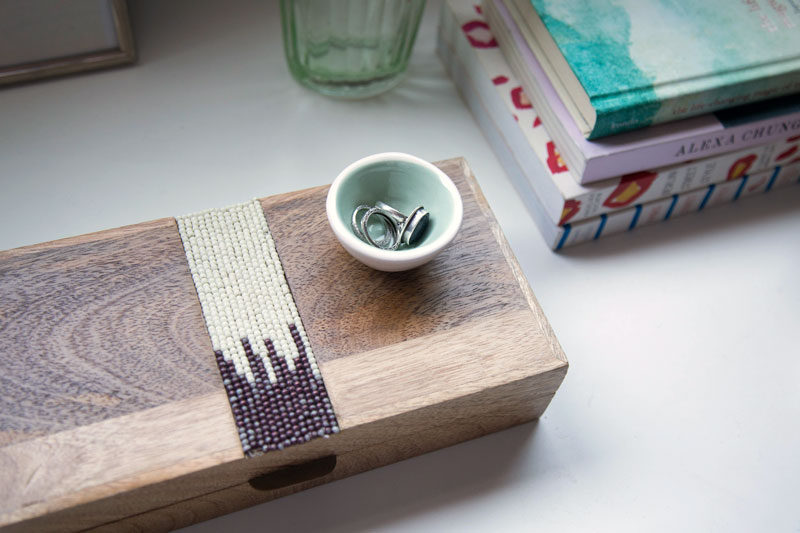 Moving day was rough. I pushed to hire professionals, but Ryan insisted that we were still young and fit enough to handle it ourselves… Well, we survived at least, with the help of a few friends and a U-Haul.
It was mid-June, 80-something degrees even after sundown, and we were finally calling it a day. I took a quick shower (sans curtain) and crawled into bed with boxes on either side of me. Ryan turned off the AC and as soon as he opened our bedroom window, we heard it. This chorus of crickets chirping in the dark aka the sweet sound of summer. We loved it and still do. Maybe because it reminds us of Costa Rica, or maybe because we've lived downtown for 3+ years, where all we heard was traffic, sirens, and airplanes all night. There were no birds singing by our window on the 29th floor, and definitely no crickets at our front door. It was a nice way to welcome us to the neighborhood.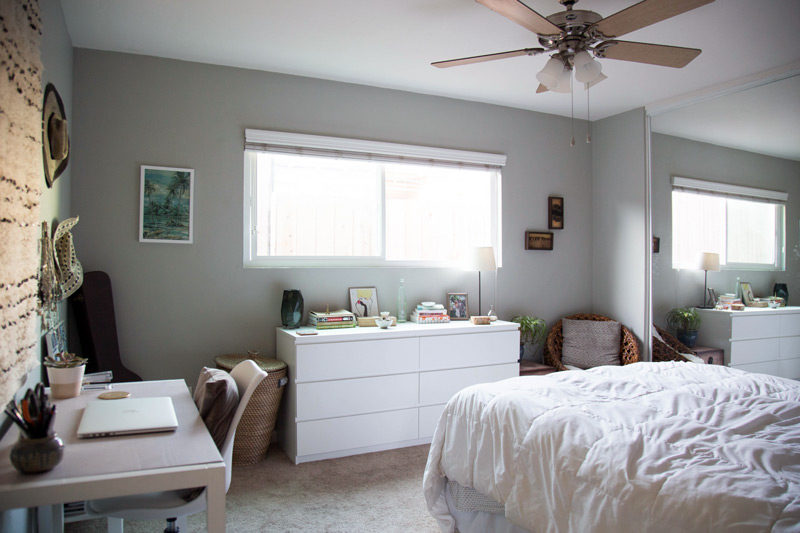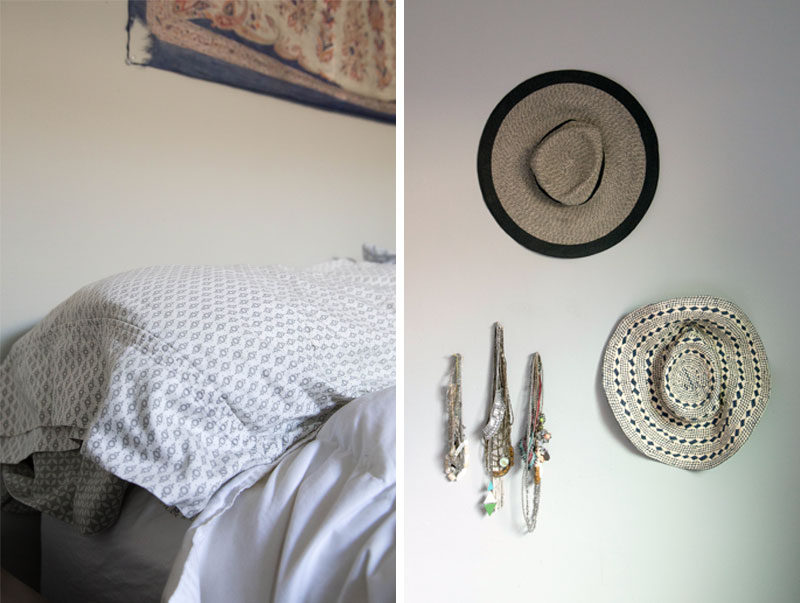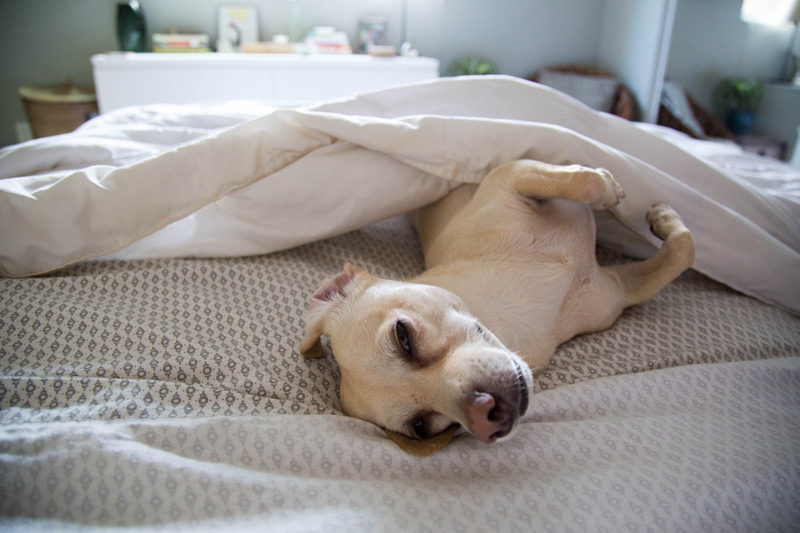 I juuust started making our bed every morning. To be honest, I never really saw the point before, but I'm now finding that it makes a huge difference. Everything feels more put together (until Obi tucks himself in for his afternoon nap). Anyway, if you're lazy like me, I suggest trying to make this a habit – it literally takes like 2 minutes to straighten things out.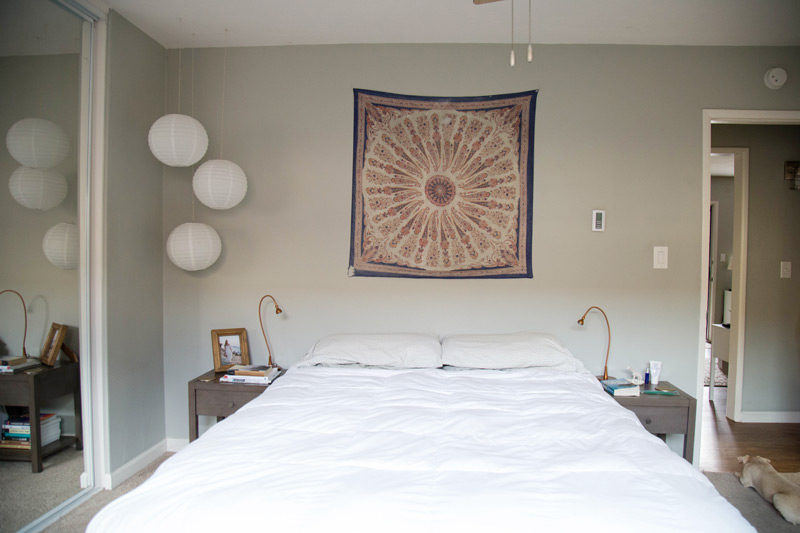 Although, I'm sure it helps that I have the most basic bedding. I've tried more playful bedspreads, but they never last. I always end up going back to a plain white down comforter with some kind of subtle patterned sheets – can't help it. This simple look is just so much more relaxing and inviting to me than splashes of color and/or a million decorative pillows. I guess a throw at the foot wouldn't hurt, maybe a little something in indigo? I'll keep an eye out for the perfect winter blanket.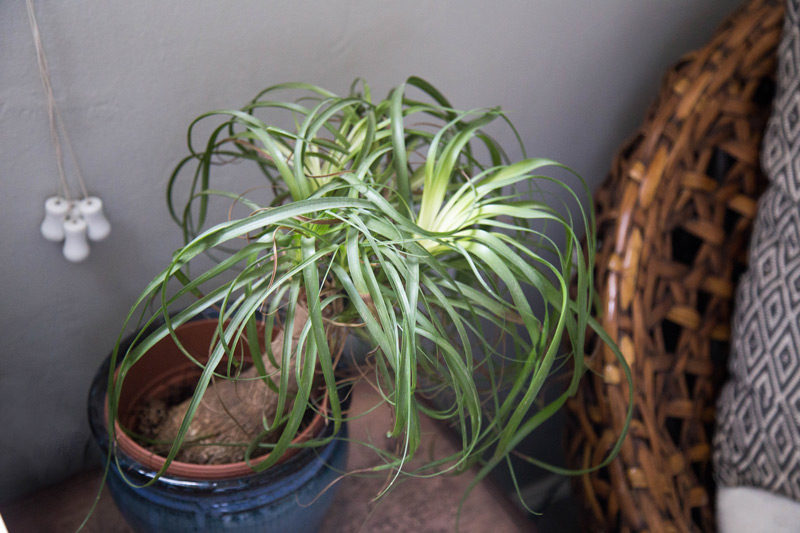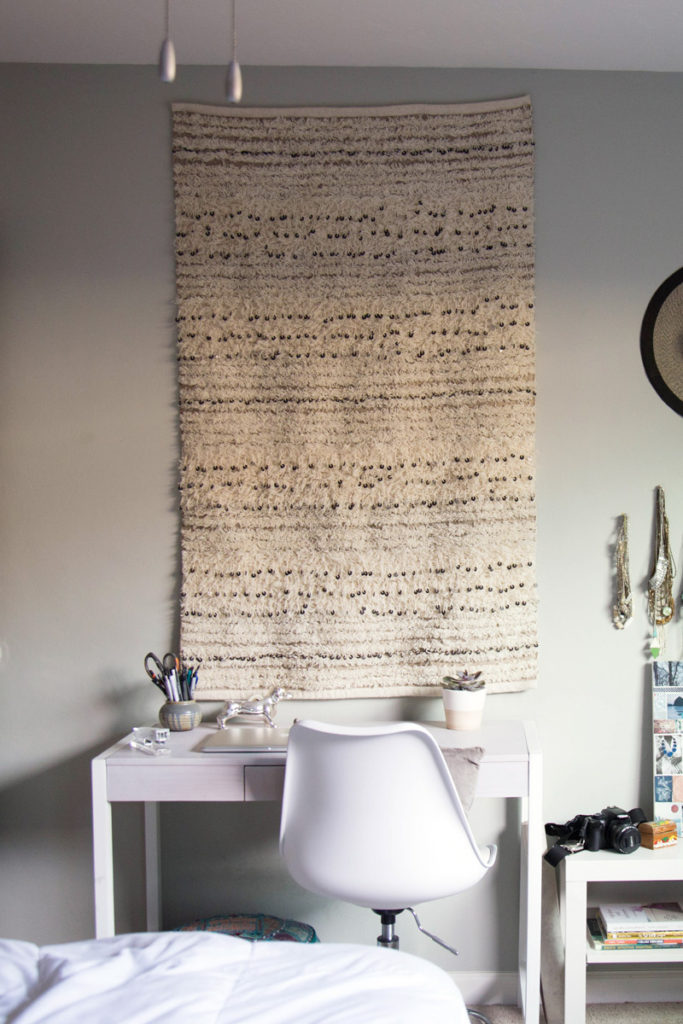 Welcome to my office ;)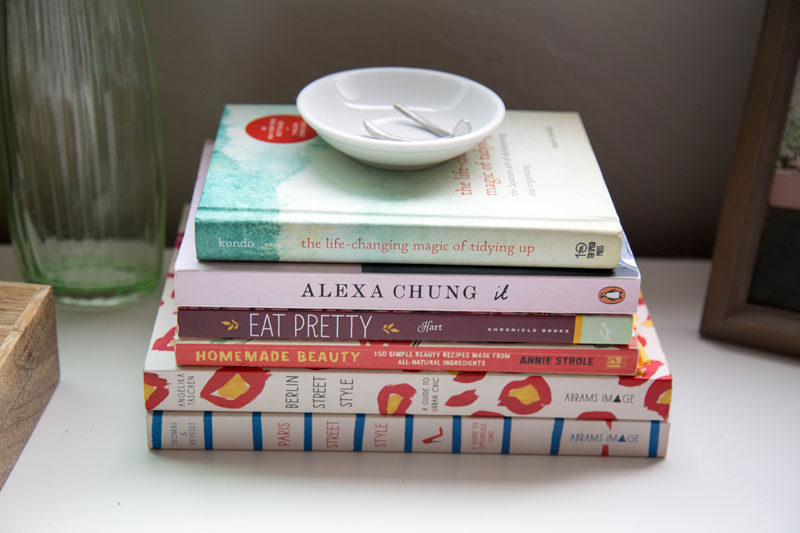 Paris Street Style and Eat Pretty are two of my favorites – I highly recommend you add these to your reading list if you haven't already.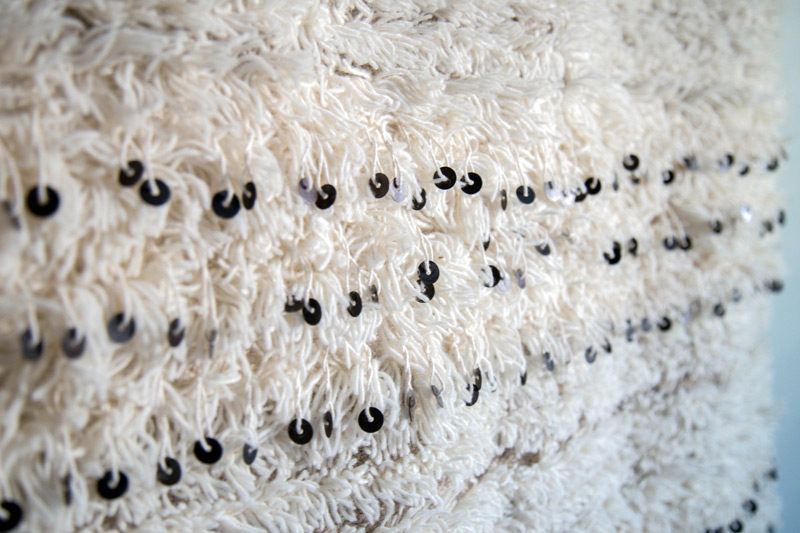 Love this Moroccan-style rug from World Market, it immediately went up on the wall.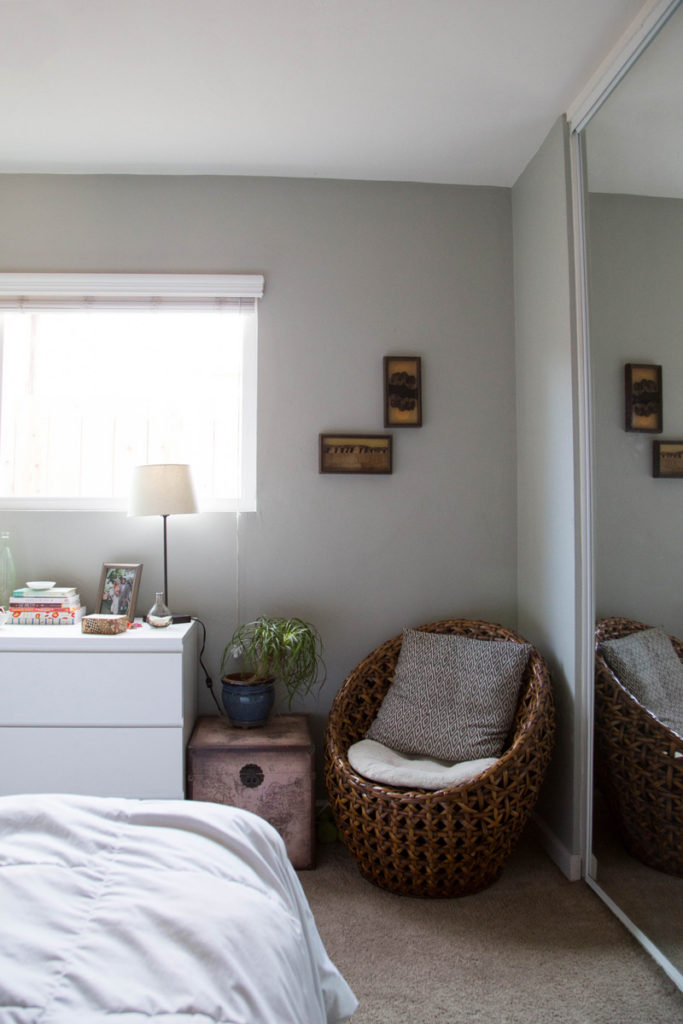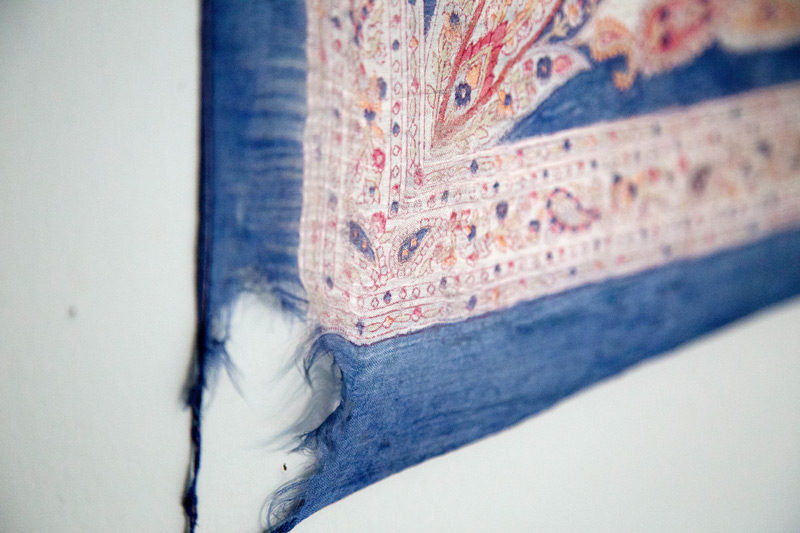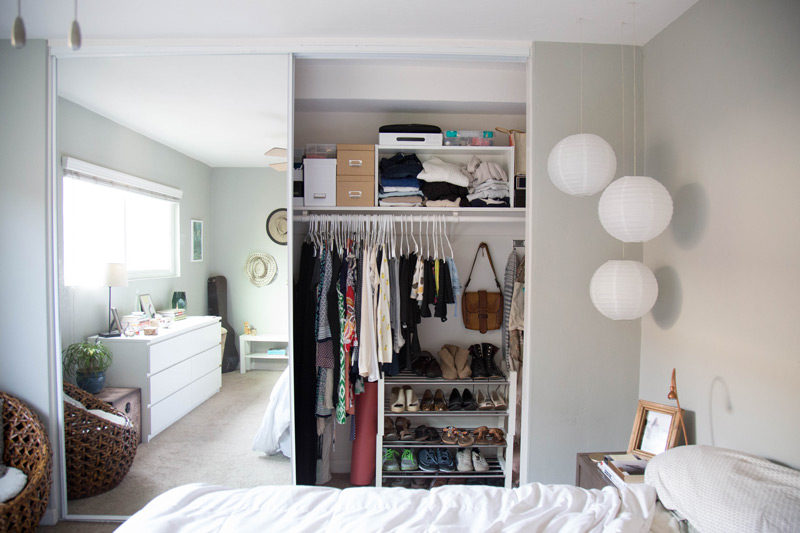 My bedroom may not be the most feng shui, but my closet is as neat as it's ever been. I purged and purged, then organized my clothes and shoes like never before. I can tell you exactly where everything is at this very moment, its creepy but feels so good at the same time.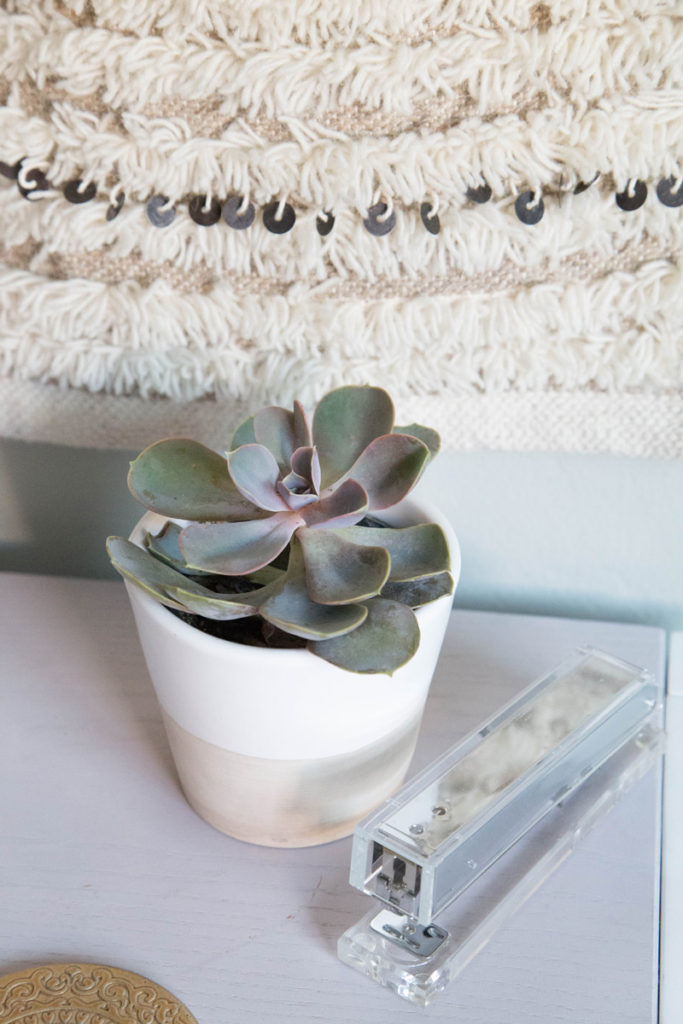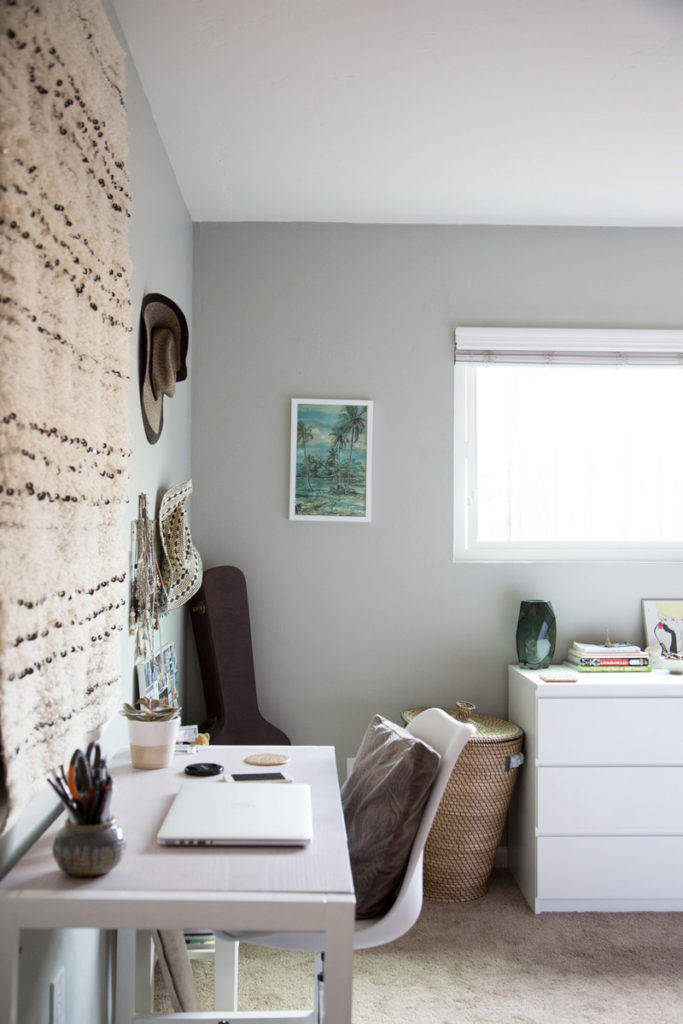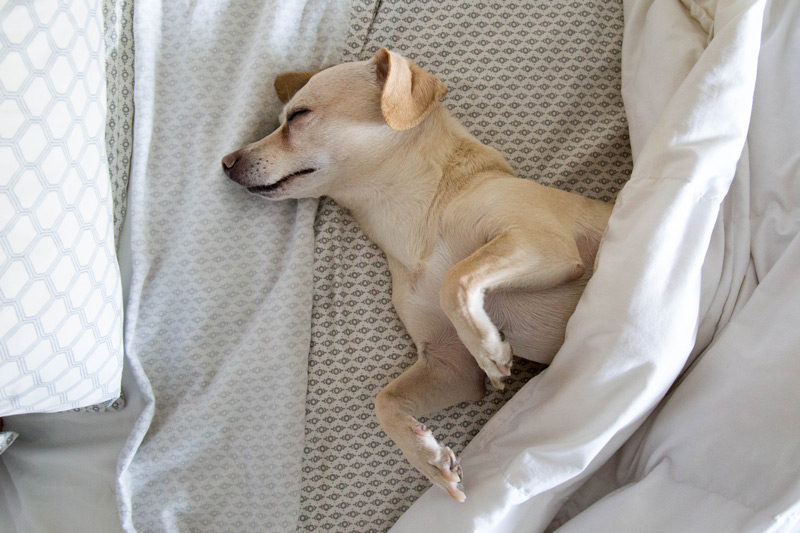 Sweet dreams!
Thanks so much for stopping by, here are the other rooms in case you missed out on the rest of the tour:  living room  |  bryn's room  |  bathroom  |  kitchen.